Office Hours
Sunday
Closed
Monday - Friday

9:30 AM

-

5:30 PM

Saturday

9:00 AM

-

2:00 PM
Closed Wednesday
Access Hours
Sunday - Saturday

5:00 AM

-

9:00 PM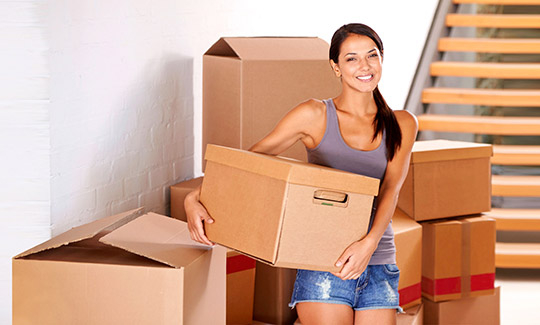 Self-Storage in Curtis Bay, MD
Whether you're looking for wide driveways to make it easy to maneuver your boat and trailer or a simple alternative to make parking your adventure vehicles worry-free, we understand that security is an important factor when choosing a self-storage solution in the Curtis Bay area. Our facility offers secure storage for your vehicle and personal belongings with amenities like video surveillance, gated access, and perimeter fencing. We're so close to a variety of roads and highways that you'll have no problems reaching our property!
We understand there are many circumstances that call for renting a unit so if you prefer to store the entire contents of your home instead of your vehicles, don't worry - our secure storage units will provide plenty of space for your move! We always strive to make tenants feel welcome and comfortable from day one. At Fort Smallwood Secure Storage, you can expect personable customer service, a well-maintained facility, state-of-the-art security, and easy access with extended gate hours.
Our storage facility is located in the southern portion of the City of Baltimore, right next to Patapsco River, allowing us to serve the communities of Curtis Bay, Baltimore, Brooklyn Park, Riviera Beach, Ferndale, Linthicum, Woodcrest, and Glen Burnie. Look for our property on the east side of Fort Smallwood Road!
From downtown Curtis Bay, MD:
Head north on Curtis Ave toward Ceddox St

Turn left onto Cherry St

Turn left at the 1st cross street onto MD-173 S/Pennington Ave

Continue to follow MD-173 S

In 5.2 miles, turn left onto Carvel Beach Rd

Fort Smallwood Secure Storage will be on the left
Head west on E Fayette St toward N Calvert St

Continue straight to stay on E Fayette St

Turn left onto St Paul St

Continue onto Light St

Use the right 2 lanes to turn right onto E Conway St

Use the left 2 lanes to turn left onto I-395 S

Use the left 2 lanes to merge onto I-95 S toward Washington

In 4 miles, use the left lane to take exit 49A for Interstate 695 E toward Glen Burnie/Annapolis

Merge onto I-695 S

In 3.4 miles, keep right at the fork to continue on I-695 E

In 4.3 miles, take exit 1 toward MD-173/Hawkins Pt Rd/Pennington Ave/Ft Smallwood Rd

Use the middle lane to turn right onto Quarantine Rd

Turn left at the 1st cross street onto Hawkins Point Rd

Continue onto MD-173 S/Fort Smallwood Rd

In 2.6 miles, turn left onto Carvel Beach Rd

Fort Smallwood Secure Storage will be on the left
Head south on Marshall Rd toward 7th Ave

Turn left onto 10th Ave

Turn right onto MD-2 S

Pass by Valvoline Instant Oil Change (on the left in 0.4 miles)

In 1.1 miles, use the right lane to merge onto I-695 E via the ramp to Key Bridge/Dundalk

In 3.6 miles, take exit 1 toward MD-173/Hawkins Pt Rd/Pennington Ave/Ft Smallwood Rd

Use the middle lane to turn right onto Quarantine Rd

Turn left at the 1st cross street onto Hawkins Point Rd

Continue onto MD-173 S/Fort Smallwood Rd

In 2.6 miles, turn left onto Carvel Beach Rd

Fort Smallwood Secure Storage will be on the left
Head southwest on Gina Ct toward Glen Rd

Turn right onto Glen Rd

Turn left onto Dale Rd

Turn right at the 3rd cross street onto Main Ave

Turn left onto Meadow Rd

Turn right onto MD-173 N/Fort Smallwood Rd

In 1.1 miles, turn right onto Carvel Beach Rd

Fort Smallwood Secure Storage will be on the left